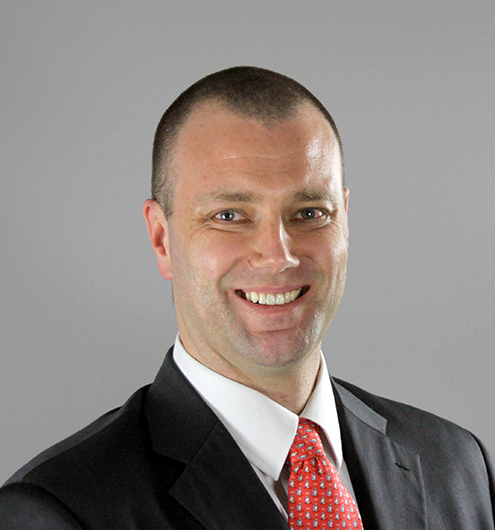 Personal Background
Andrew Barbour enjoys indoor rock climbing and bouldering, trap shooting (personal record: 88 straight) and various other target sports, and woodworking. Mr. Barbour and his daughter regularly volunteer to plant trees around the city with Tucson Million Trees.

Andrew joined the firm in 2013, and became an equity partner in 2023.
Practice Areas
Real Estate Litigation
Mr. Barbour heads the firm's real-estate litigation practice. Mr. Barbour has extensive experience litigating — and prevailing in — disputes over real covenants (including planned community covenants, conditions, and restrictions or "CC&Rs"), easements, slander-of-title claims, and adverse possession and prescriptive rights, as well as actions for partition and for quiet title.

Civil Disputes
Mr. Barbour's civil practice also includes commercial disputes, defamation claims, negligence, and other civil disputes before the courts, as well as representing clients in administrative hearings before the Arizona Medical Board, the State Board of Dental Examiners, the Department of Economic Security, and the Registrar of Contractors.
Representative Litigation Cases
Retrieval of entirety of $2 million bid bond improperly collected by foreign state-owned oil company for international trading company
Representation of plaintiffs in a defamation action, resulting in a seven-figure settlement
Enforcement of $1.13 million foreign arbitral award in United States District Court, District of Connecticut
Representing group of five condominium owners against developer and seller of golf resort property for breach of contract, quiet title, and related claims
Litigation of claims of livestock rancher against feed manufacturer over defective and dangerous feed supplement
Defense of numerous local business owners against claims of violations under the Americans with Disabilities Act
Defense of local political organization against injunction claims by political opponents; then successfully countersued for abuse of process and malicious prosecution
Litigation of claims of purchaser of high-value RV against seller and manufacturer for consumer warranty violations
Litigation of intentional tort and Arizona Residential Landlord Tenant Act claims against landlord on behalf of tenant; then successfully litigated adversarial proceedings against landlord in U.S. Bankruptcy Court
Admissions
State Bar of Connecticut, 2009
State bar of Arizona, 2013
U.S. District Court District of Arizona, 2016
Education
Juris Doctor, James E. Rogers College of Law (with Certificate in International Trade and Business Law), 2008
B.A. Near Eastern Studies; B.A. Russian language, University of Arizona, 1999
Institut Molodyozhi (Moscow, Russia), Fall Semester 1998
Haifa University (Haifa, Israel), Spring Semester 1997
Decisions
Barton Prieve v. Flying Diamond Airpark, LLC252 Ariz. 195, 500 P.3d 1045 (App. 2021)
West v. Highroads Prop. Owners Ass'n., No. 2 CA-CV 2019-0033 (June 8, 2020)
Prior Experience
2008 – 2013: In-house Counsel, Hyundai Corporation (현대종합상사) Seoul, Korea