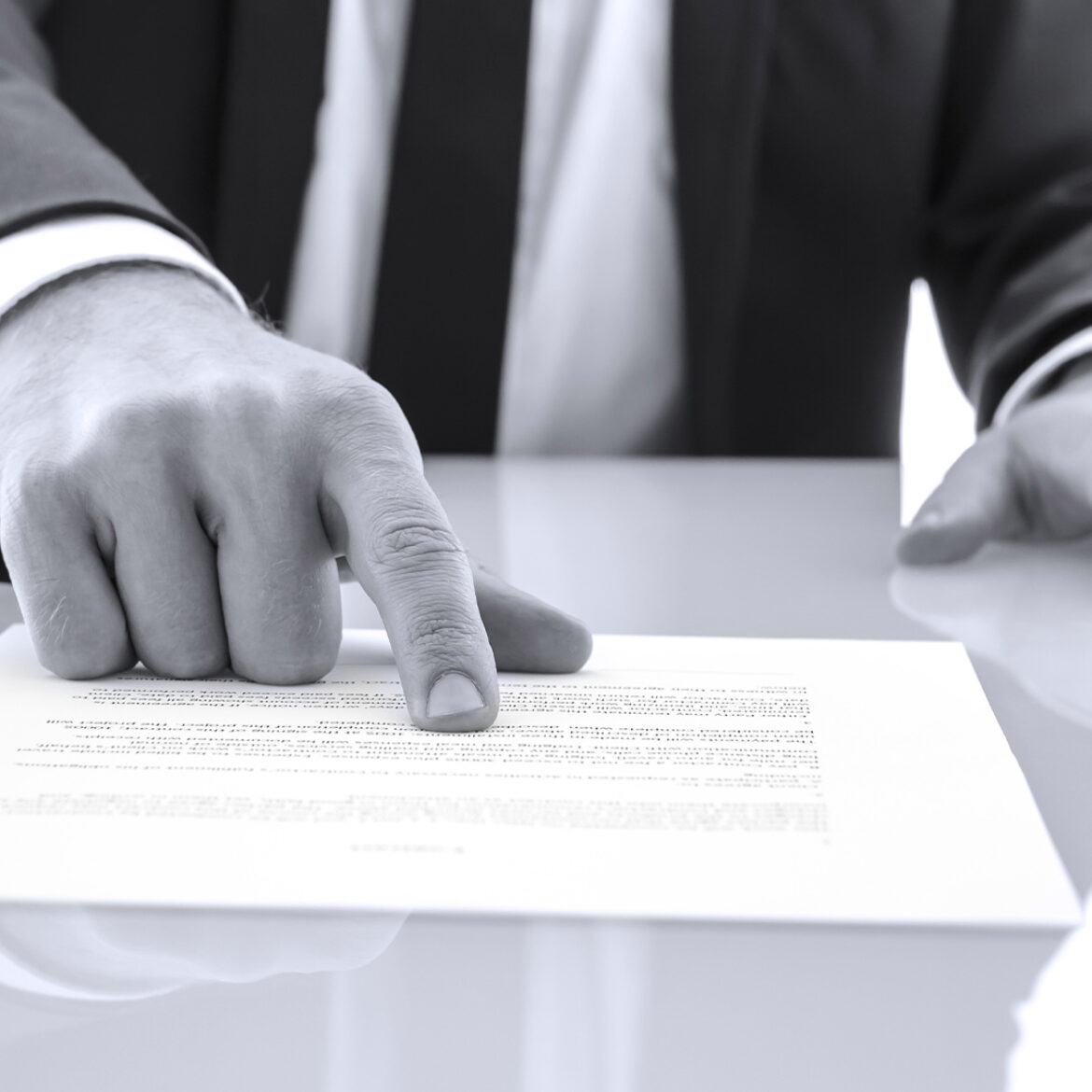 Business and Commercial Litigation
Few things are more rewarding — or more difficult — than operating a successful business. And few things can get your business off-track faster than a legal dispute. So when legal conflicts do arise, you can't afford to entrust your future to anyone but the best. You need the most effective attorneys available to protect your commercial interests and to get you back to the business of business.
And that is exactly what you get with Munger • Denker • Ruiz • Barbour.
Business disputes are complex, and resolving those disputes requires attorneys who understand not only the law, but also the needs of your organization. At Munger • Denker • Ruiz • Barbour, our commercial litigators have a record of success that is unequaled by any other firm because our attorneys are both the most ferocious litigators and the most effective negotiators in the profession. In every case, we employ a four-step formula for winning:
First, we take the time to analyze the problem, and to understand your needs and your goals.
Then, we work with you to develop a comprehensive strategy for achieving the most successful outcome possible. Sometimes that means going to court, sometimes it means negotiating with the other side, and many times it means doing both.
Next, we put our knowledge and expertise to work for you, taking a meticulous no-nonsense approach that is tailored to the specific needs of your case.
Finally, we always remember that nobody understands your business better than you do, and that our job is to help you keep that business healthy, successful, and strong.
The attorneys at Munger • Denker • Ruiz • Barbour represent business clients ranging from multinational conglomerates to sole proprietorships and individuals, helping those clients with such matters as contract disputes, partnership disputes, disputes over real estate, shareholder conflicts, debt collection, intellectual-property disputes, employment issues, business torts, and others.
Our attorneys recently have handled commercial-litigation matters arising all across the world, including in Arizona, California, Colorado, Connecticut, Pennsylvania, Virginia, Mexico, Canada, the People's Republic of China, Germany, the Philippines, Switzerland, and Venezuela.
Some of Our Successes:
Successfully appealed the verdict in a shareholder dispute in Maricopa County, Arizona, with over $20 million at issue.
Obtained a jury verdict for our clients in a case involving a contract dispute and the partition of real property in Pima County, Arizona.
Successfully litigated a commercial-defamation case in Santa Cruz County, Arizona, resulting in a $1.4 million recovery for our client.
Successfully litigated a construction-defect matter in Yavapai County, Arizona, resulting in a $200,000 recovery for our client.
Obtained a judgment for our client in interstate commercial litigation involving ownership of highly valuable business assets.
Successfully litigated a multimillion-dollar contract and ownership dispute among a group of international real-estate investors in Yavapai County, Arizona, resulting in recovery of property for our client.
Negotiated the extraordinarily favorable resolution of a bitter, decades-long dispute over the ownership of commercial, residential, and agricultural land in Navajo County and Apache County, Arizona, resulting in the recovery of multiple parcels of property for our client.
Recovered several hundred acres of land near Willcox, Arizona, on behalf of an Arizona rancher in litigation before the U.S. Bankruptcy Court for the District of Arizona.
Successfully defended a million-dollar dispute over a business-purchase contract in Pima County, Arizona, resulting both in victory for our client and reimbursement of our client's attorneys' fees by the opposing party.
Successfully negotiated an employment dispute for an executive at a technology company in northern California, resulting in a recovery in excess of $300,000 for our client.
W
ith
Munger • Denker • Ruiz • Barbour
, you and your business gain the overwhelming advantage that comes not only from having the best lawyers on your side, but from having attorneys with whom you have a long-lasting relationship built on trust and mutual respect.